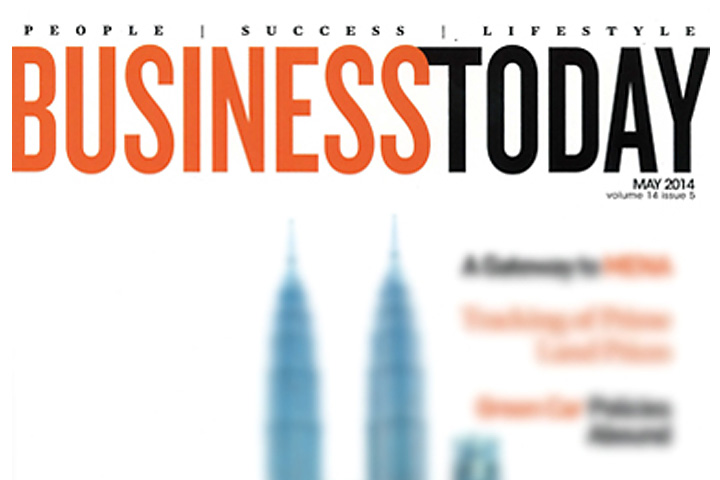 12 Jul

Vintage Meets Urban
Every time when I mention Ipoh to my friends, their feedback will be either, "What's cool about that place?" or "You mean that sleepy town?" I don't know why but there's something about the place that makes me come back for more (except for the lifeless night of course). Besides the mushrooming indie cafes and the gastronomic galore, I think part of it is because of the culture and colonial architectural feel I get whenever I step back to that part of Malaysia. This time I'm back mainly for inspirations for my new artwork project, aside from a short break from the bustling city life of Kuala Lumpur. Just so you know, getting a place to stay here is not a problem at all. However, there's this "new kid on the block" called the M Boutique Hotel that caught my attention. It is said to be commendable for its authenticity in design. After hearing so much about this place, I got all excited to experience it just to see if it lives up to what others were saying.
Guess what? It was indeed undeniably incredible. Nestled between both the old and new town of Ipoh, the hotel is easily accessible.
THAT HIPSTER APPEAL
At a glance, anyone could easily mistake it as one of those expensive foreign hotel chains. Nevertheless, I am happy to tell you that M Boutique Hotel is a genuinely home-grown brand.Stepping into the hotel lobby, I gazed breathlessly at the interior of the hotel lobby, which showcased retro elements with such panache in its decor. I personally love the feature wall; it was lined with a set of small drawers, which was similar to the ones you would see at traditional Chinese physician shops. Near the lifts, you can also find a stack of salvaged vintage trunks in faded colours, leaning against the raw, cemented walls, imparting a sense of rusticity and edginess to the lobby area. It even matches the overall colour scheme of the area as well.
There were large sofas imprinted with black horses, leather covered coffee tables, colourful cushions with eclectic motifs and a spread of colourful flowers in big vases. For a second, I felt like I was transported back to the 1950s. Greeted by its friendly staff, M was very inviting, which suited its tagline, "Come as Strangers, Leave as Friends". They definitely made a friend out of me with their eclectic taste. While waiting to be assigned a room, I found the hotel has distinctive themes for the rooms as well -Adventure, Majestic and Excelsior. My designated room for this review was on the second floor carrying the Majestic theme. It was just as I expected. Every single item that was placed around the hotel and especially the rooms seem to have its own purpose. Although the room was respectfully small, it still feels cosy and is not spared from the artsy touch too.
I had a sneak peek of the first floor where the gym, meeting room and laundry room areas were. The sprawling lounge had a cosy feel to it and I can imagine sitting here for hours flipping through magazines or a good book. My unforgettable moment during my stay was when I came back to my room and found a personalised message from the housekeeping team together with some snacks. This was a lovely touch. M Boutique sure knows how to keep its guests happy. Beds and ambience aside, security plays an integral part in ensuring total comfort and safety at the hotel. If you go gallivanting around town and return late, make sure to tap your card at the main lobby door to gain entry.
A PIECE OF M
Usually, every hotel would have a shop selling souvenirs but how often do you see a boutique hotel that sells items that are available in your room such as toiletries, dishes, and mugs with the hotel emblem. Well, M Shop does. It's a lifestyle store within the hotel itself and sells much of its memorabilia.
For me, the prices of the merchandises are a bit expensive. Nevertheless, if you love design pieces, you can definitely find something here worth bringing home. On a side note, don't miss the 'original' Old Town White Coffee Grand restaurant and The Myth Cafe next door to feed your hunger, when you are lazy to explore Ipoh. All in all, my stay here was wonderful. M Boutique Hotel did ooze that grand feeling. Surrounded by artsy stuff with past and modern contemporary design, I am all inspired now. If you have any plans in the future that involve Ipoh, you might want to consider staying at this hotel. It will not disappoint.
Review of M boutique as appeared on Business Today, May 2014 Issue.