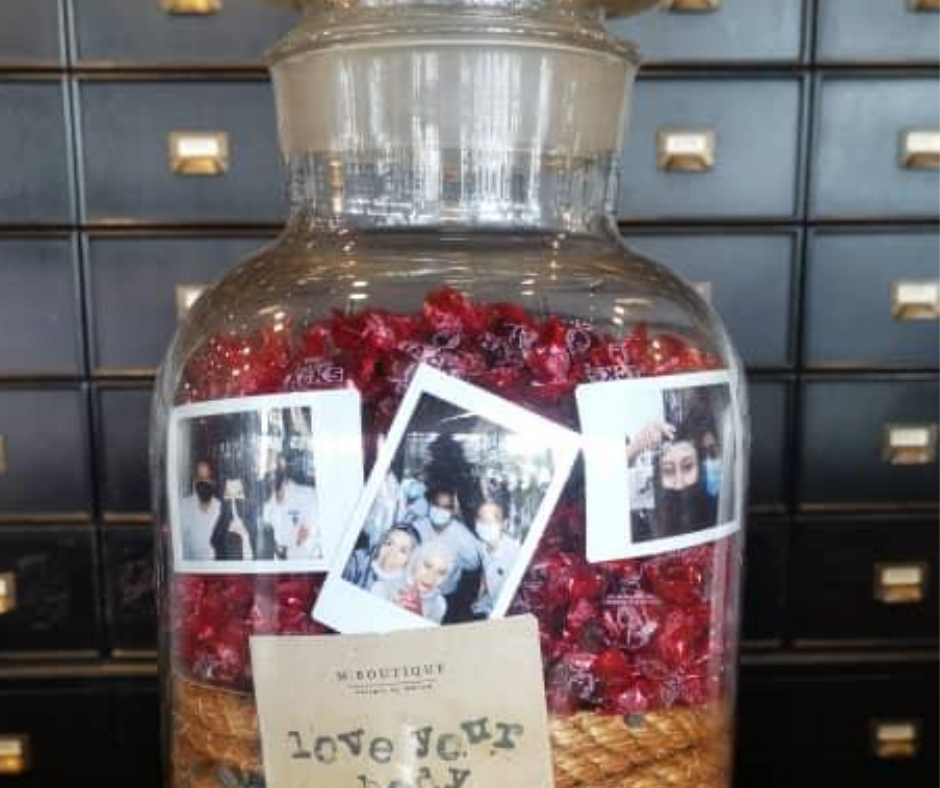 14 Aug

M FAMILY's Achievements

M Family

Did you know M Boutique Hotel opened its door 7 years ago? For 7 years, our family members are dedicated to providing our guests with a memorable experience. Though at times we are lacking, we are pleased that the efforts put in has translated to positive feedbacks. From Tony Stark to Doraemon, our personalities are a crazy bunch. For those who don't know, our family members assume their favorite personalities as our nickname. Tony Stark will check you in while Rocket makes sure the rooms are in tip top shape. Our guests can easily remember their names and we did hope that it leaves an impact.

Est 2013 

Back in 2013, we started off as a clueless kid. What we knew was that we want to be different! Not your typical hotel where you just check in and check out with the standard hi and byes. We wanted to create an experience for our guests. Over the years, we made a lot of trial and errors and till today, we are still experimenting.
Roti Man
Our of our favorite highlights was our guest experience called "Roti Man". Historically in  Malaysia, there used to be a guy on a bike selling bread (which is incidentally called roti in Malay) and snacks around housing areas. He will ring the bell and children will wait for him, rushing out to get their favorite snacks. We try hard to not only preserve some of our fading history but to bring this nostalgia to our guests. During the weekends, our appointed Roti Man will knock on all the guests' doors and they can pick any snacks from the variety we have on a bicycle, in true Malaysian style! Yes, we do a lot of crazy things but always keeping to our Malaysian roots.
Guest Experience
On some days, our family members will dress up as their alter egos to bring smiles around. Our housekeeping team added their own personalized touch by hand writing notes to our guests. Who ever head of hand written letters or notes these days? With all these experiments, this happened to coincide with our motto, "Come as Strangers, Leave as Friends", however, it was a gamble that almost didn't pay off. However, due to our perseverance and your support, we take pride in being awarded the TripAdvisor® Certificate of Excellence consecutively for 6 years.
TripAdvisor Certificate Of Excellence
This  achievement celebrates hospitality businesses that have earned great traveller reviews on TripAdvisor over the past year. Certificate of Excellence recipients include accommodations, restaurants and attractions that have consistently achieve outstanding traveler reviews on tripadvisor, and is extended to qualifying businesses worldwide.
To qualify for a Certificate of Excellence, businesses must maintain an overall rating of four or higher, out of a possible five, as reviewed by travelers on TripAdvisor, and must have been listed on TripAdvisor for at least 12 months. Additional criteria includes the volume of reviews received within the last 12 months. TripAdvisor recently changed their award. Instead of Certificate of Excellence, they now have Traveler's Choice. Only the top ranking 10% of hotels will get the recognition. These achievements drive us to work harder and motivate us.
Thank you
With more than 2000 reviews under our belt, we thank you all for the relentless support. We owe it all to our guests who has placed us in a prestige position. We will always continue to strive for service excellence and improve. For the good and bad times, we grow and learn. We are not perfect but we do our best. No matter how small or big of a role, our family members made us who we are today.  A round of applause to them wholeheartedly. Well Done to both you and us!