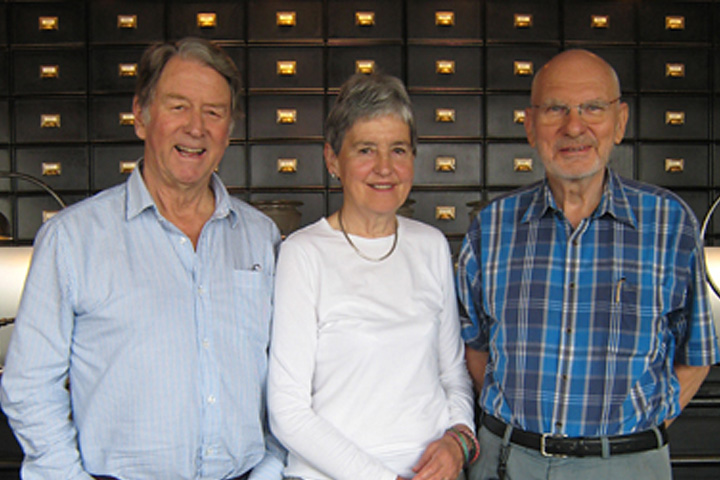 08 Jul

The Hubback Family Returns to M Boutique Ipoh

M Boutique has always been a celebration of the multitude of personalities in our small home. Thanks to one of our family members who has a quirky passion for history and old buildings, we were recently graced with the presence of Dr. Peter Barbor with his wife, Patricia Barbor including Commander (Retired) Ian Anderson who stayed with us. Dr. Peter Barbor is the Grandson of Brigadier General Arthur Benison Hubback C.M.G., D.S.O., which can be considered Federated States of Malaya's most prolific architect. M Boutique was also the official hotel for the recent A. B Hubback: An Architectural Celebration in Malaya that was held from 15 May – 30 June 2014 in Muzium Tekstil Negara, Kuala Lumpur. So why would an Ipoh based hotel be supporting an exhibition which is over 200 kilometers away? (In the Picture, from Left to Right : Dr. Peter Barbor, Mrs. Patricia Barbor & Commander (Retired) Ian Anderson from Ipohworld.org)

In all honesty, Arthur Benison Hubback has designed numerous buildings in Perak, and we pass these buildings everyday, without noticing them. When we were approached by Persatuan Arkitek Malaysia conservation society, who was actually looking for our peculiar family member who was doing research on A.B. Hubback, we decided to lend our support to the project, as everything was done on a volunteer basis. And that is how M Boutique Hotel, Ipoh, became the official hotel for the A.B. Hubback Exhibition based in Kuala Lumpur! Yes, we do believe in giving back to our community here in Ipoh, albeit a different way, but more importantly, are you aware of what buildings were designed by Arthur Benison Hubback in Perak? Can anyone seriously tell us?
---
---
Some of the more noticable buildings designed by A.B. Hubback in Perak are currently; The Ipoh Train Station, The Ipoh Session Court, The Anderson School, The Ipoh Town Hall, Hospital Bahagia Tanjung Rambutan, Masjid Ubidiah Kuala Kangsar and SMK Raja Perempuan Kelsom Kuala Kangsar. Hubback is also known for his Train Stations in Kuala Lumpur and the Kowloon Canton Terminus, Hong Kong – of which only remains the clock tower. We were extremely honoured to have hosted his maternal grandson, Dr. Peter Barbor who we feted and gave then the grand tour to view the buildings that his grand father designed! Well, since we heard that they are coining A.B. Hubback's architecture as Moorish Eclectic, what better place than to have Dr. Peter Barbor stay in an Erban Straits Eclectic hotel?