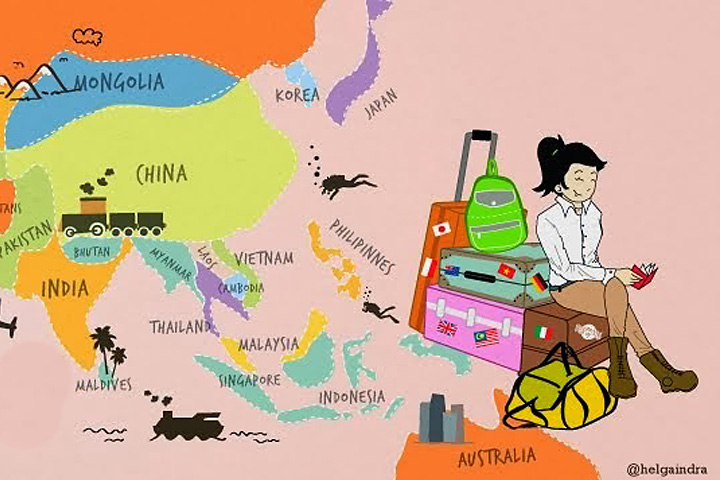 03 Nov

Globetrotter Trots To Ipoh

The M Boutique Family is a Globetrotter on the internet world and while we were globetrotting, we came across a Globetrotter Blog by Lily Riani, writing about her experiences in our sMall Ipoh hoMe! Titled "Bunk Beds are for adults too!", it stirred our interest in her review and well, we were not let down at all! The Family really tries hard to accommodate all our guests personalities, but at times, we do fail, and as such, this review served as a motivating piece for us to continue our journey of globetrotting, be it improving our facilities or adapting our services to our guests personalities. It's never easy for the Family in M Boutique, as we are all highly multi tasked, but this is our challenge to remain true to our calling in the service sector, including our philosophy of being "Young and the Young at Heart". Anyhow, here is the full review from our Globetrotter personality, Lily Riani!

Nothing excites me more than staying in a unique hotel. And M Boutique Hotel in Ipoh is a clear win.

Nothing impressive from the outside of this hotel but once you venture the inside and understand what their concept is, you immediately feel the need to stay here for 90 days at least in order to experience all their rooms. Yes, you heard me, every room and floor is of different decor. I even went to the extend of asking them how does the housekeeping remembers how to arrange each room decor, and their answer?

Why not you ask them yourself *wink*. I don't want to spoil the fun.

I have traveled quiet a fair bit and I do have a habit of choosing unique hotel, hostel or guesthouse whenever and wherever I can, did so in New Zealand, Morocco, The Netherlands and etc. And M Boutique Hotel overwhelmed me, tucked away in the tin mining town called Ipoh, this quaint colonial hotel have a lot to offer. Be prepare to be awestruck.

I heard its decor is popular for pre-wedding shoot and looking at the above, I think I can even do my travel blog backdrop shoot here.

I learnt that there are 3 floors here and each are themed differently, namely Safari (or Animal), Numbers and Alphabets. And trust me, you will start 'arguing' on who wants to be in which floor and which room; befitting one's character. And for the obvious reason, I requested for a room swap, for I really want the Safari room but of course it was full (popular) hence I decided on a more fun room…. wanna know which room?

Well, continue reading then *smile*. For the full review, please click HERE!